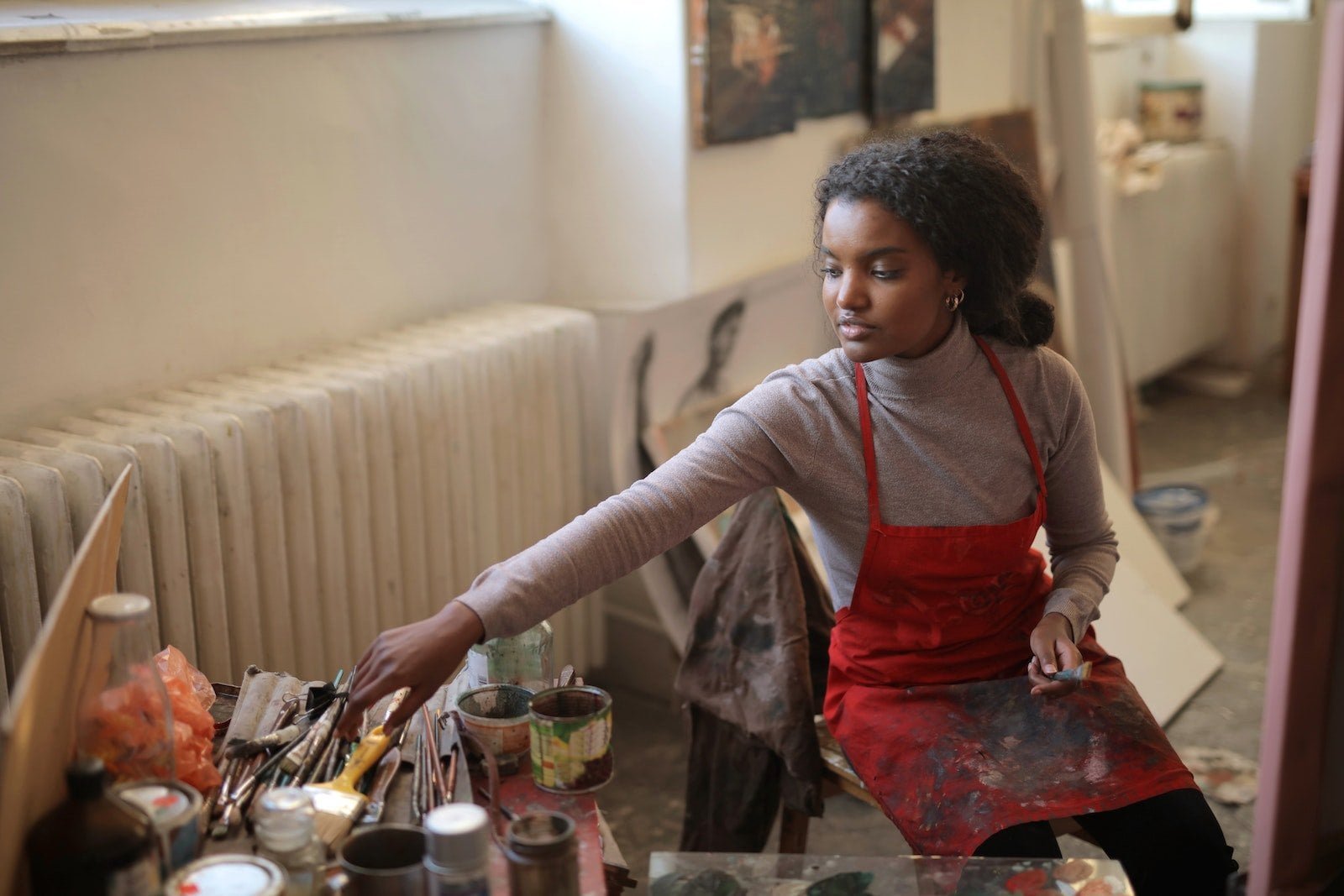 If you are a small business owner, you know how challenging it can be to market your products or services effectively. You may have a limited budget, time, or resources to reach your target audience and generate sales. However, marketing is essential for any business to grow and succeed in today's competitive market. 
In this article, we will share some tips and ideas on how to create a marketing strategy for your small business that works for you.
What is a marketing strategy?
A marketing strategy is a plan that outlines how you will communicate the value of your products or services to your potential customers. It defines your goals, objectives, target market, value proposition, and tactics. A marketing strategy helps you focus on what matters most for your business and guides your actions and decisions.
How to create a marketing strategy for your small business?
To create a marketing strategy for your small business, you need to follow these steps:
Know your audience:
The first step is to understand who your ideal customers are, what their needs and problems are, what motivates them to buy, and where they hang out online and offline. You can use tools like surveys, interviews, focus groups, or online analytics to gather data about your audience. You can also create buyer personas, which are fictional representations of your ideal customers based on their demographics, behaviors, interests, and goals.
Emphasize your value proposition:
The next step is to define what makes your products or services unique and valuable for your customers. Your value proposition is the core message that explains how you solve their problems, what benefits you offer them, and why they should choose you over your competitors. You can use tools like the value proposition canvas or the unique selling proposition formula to craft your value proposition.
Set your goals and objectives:
The third step is to establish what you want to achieve with your marketing efforts and how you will measure your progress and success. Your goals should be specific, measurable, achievable, relevant, and time-bound (SMART). Your objectives should be aligned with your goals and break them down into smaller and actionable steps. For example, if your goal is to increase sales by 20% in the next year, your objectives could be to generate 100 leads per month, convert 10% of them into customers, and increase the average order value by 5%.
Choose your marketing channels and tactics:
The fourth step is to decide how you will reach your target audience and deliver your value proposition. You can use a variety of online and offline marketing channels and tactics depending on your budget, resources, and preferences.
Some of the most common ones are:

Website: Your website is your online storefront where you showcase your products or services, provide information about your business, capture leads, and drive conversions. You should make sure your website is user-friendly, mobile-responsive, fast-loading, secure, and optimized for search engines (SEO).
Blog: Your blog is a platform where you can share valuable content that educates, entertains, or inspires your audience. You can use your blog to demonstrate your expertise, build trust and credibility, generate traffic, and nurture leads.
Social media: Social media is a channel where you can interact with your audience directly, build relationships, increase brand awareness, and drive engagement. You can use social media platforms like Facebook, Instagram, Twitter, LinkedIn, YouTube,
Pinterest etc., depending on where your audience is most active.
Email: Email is a channel where you can communicate with your audience personally, segment them based on their interests or behaviors, and send them relevant offers or updates.
Ads: Ads are a channel where you can pay to display your message to a large or targeted audience on various platforms like Google Ads, Facebook Ads, Instagram Ads etc. You can use ads to generate awareness, traffic, leads, or sales.

Implement and monitor your marketing strategy:
The final step is to execute your marketing strategy and track your results.

You should use tools like Google Analytics, Facebook Insights, or email marketing software to measure your key performance indicators (KPIs) such as impressions, clicks, visits, leads, conversions, revenue, etc.
You should also analyze your data and identify what works and what doesn't and make adjustments as needed.
Marketing is not a one-size-fits-all solution for small businesses. It requires creativity, flexibility, and experimentation to find out what works best for you and your customers. By following these steps, you can create a marketing strategy that suits your needs and goals and helps you grow your small business.
Let's help you develop the perfect marketing strategy for your business growth, Get started Now.